Planning
Shenango Township Planning Commission
Larry Herman – Chairman (Member since 2014)
Andy Piccuta – Secretary (Member since 2012)
Karen Esposito (Member since 2015)
Judy Martwinski (Member since 2016)
Jon Natale (Member since 2016)
Documents
Nothing For Review at This Time.
The Shenango Township Planning Commission will hold its 2019 meetings on the second Tuesday of each month (if necessary) at 6:00 p.m. Plans must be submitted 14 days prior to the scheduled 2109 meeting.
The Planning Commission is appointed to provide advice to the Board of Supervisors and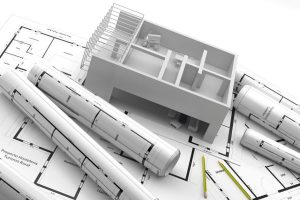 the Zoning Hearing Board with respect to comprehensive land use planning and existing land use in Shenango Township. The Planning Commission consists of 5 residents appointed by the Board of Supervisors, serving overlapping 4-year terms.
The powers and duties of the Planning Commission are prescribed in the Administrative Code and in Article 2 of the Municipalities Planning Code of the Commonwealth of Pennsylvania and include but are not be limited to:
Do such other acts or make such studies as may be necessary to fulfill the duties and obligations imposed on the Planning Commission.
Hold public hearings and meetings.
In the performance of its functions, enter upon any land to make examinations and surveys with the consent of the owner.
Make recommendations to governmental, civic and private agencies and individuals as to the effectiveness of the proposals of such agencies and individuals.
Make recommendations to the Board of Supervisors concerning the adoption or amendment of an official map.
Prepare a comprehensive plan for the development of the township as set forth in the Township Code and present it for the consideration to the Board of Supervisors.
Prepare and present to the Board of Supervisors a building code and a housing code and make recommendations concerning proposed amendments thereto.
Prepare and present to the Board of Supervisors a zoning ordinance and make recommendations to the Board on proposed amendments.
Prepare, recommend and administer subdivision and land development regulations.
Present testimony before any board.
Promote public interest in, and understanding of, the comprehensive plan and planning.
Request from other departments and agencies of the township such available information as relates to the work of the Planning Commission.
Submit to the Board of Supervisors a recommended capital improvements program.